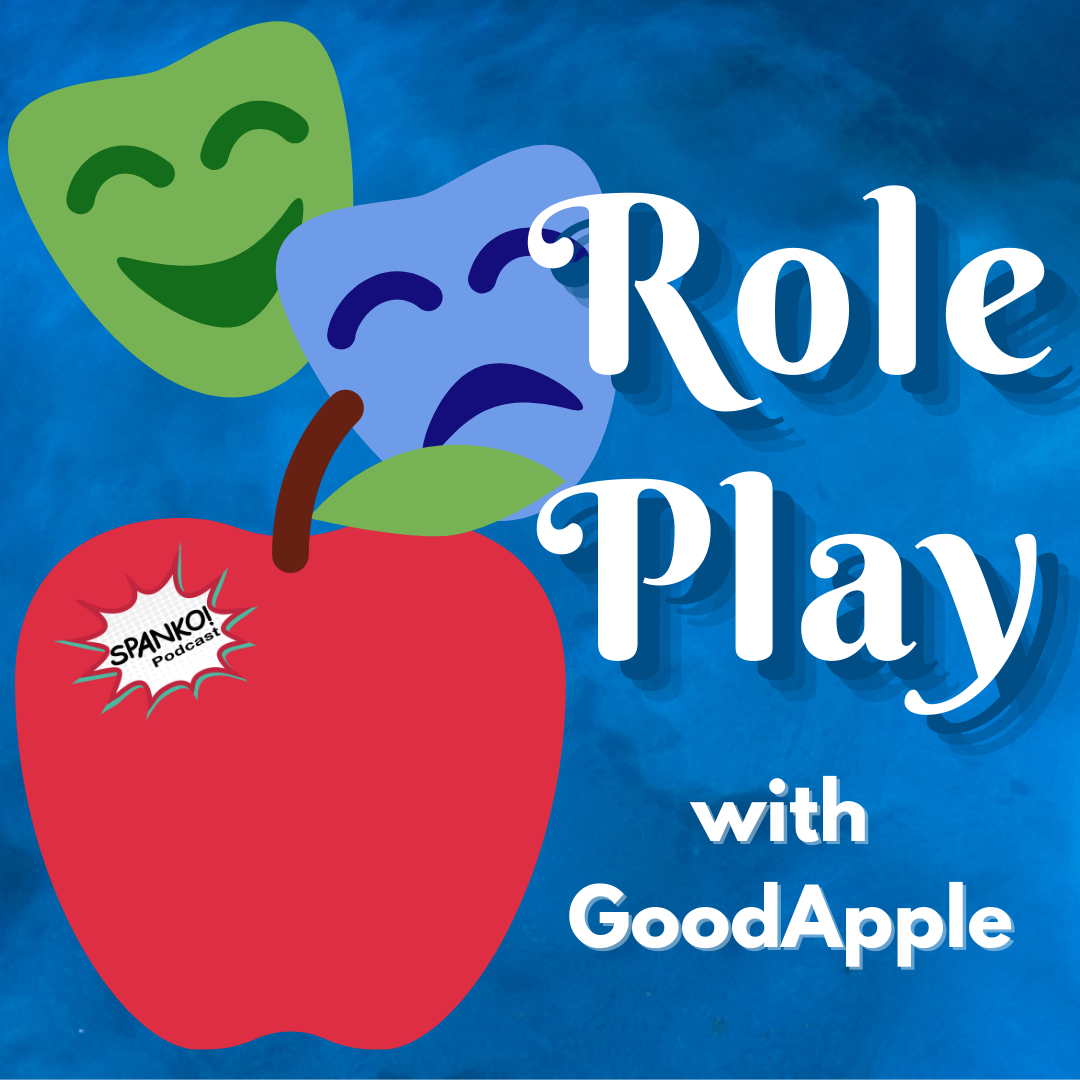 Episode Resources
Role Play with GoodApple
What goes into a good role play spanking scene? Do you have to be a good actor to role play? What if you don't have a bunch of costumes? We sat down with GoodApple before his Role Play class at the LoneStar Spanking Party to answer these questions and more.
This gregarious, southern gentleman, who identifies as a switch, has some of the most creative ideas for scenes we've come across. He's an artist, an actor, a romantic, a spankophile, and his passion exudes in everything he does!
We discuss the scene in Arkansas, the romance of Fifty Shades of Grey, different fantasies, communicating with your partner, some of our own fantasies, and much more.