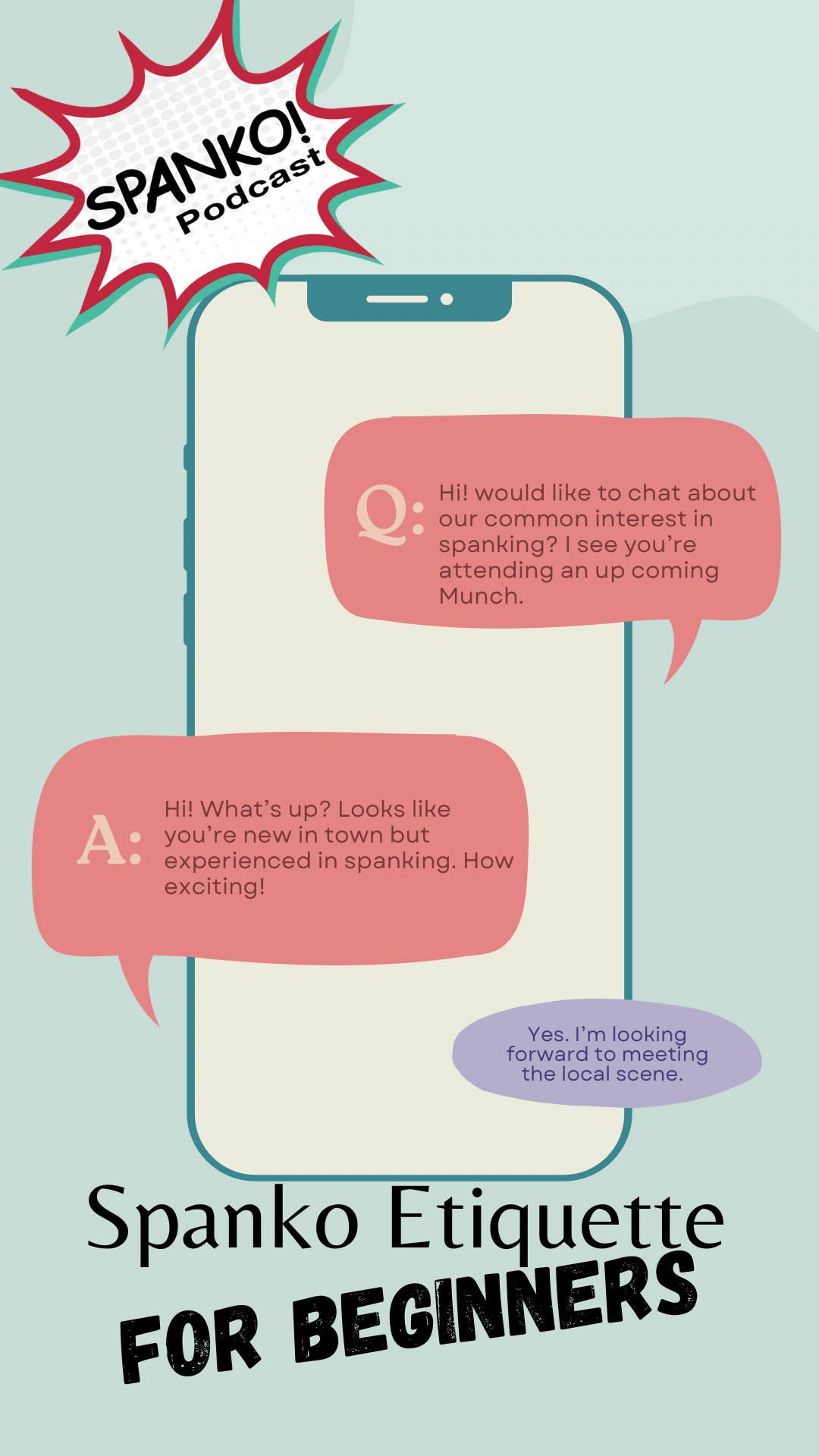 Spanko Etiquette for Beginners
When you began your spanko journey – did you reach out to people and were disappointed because it felt like everyone else was having all the fun and no one engaged with you? Do you still feel this way?
Join the SpankoPodcast Podcasters and hear some tips about what doesn't work for them and most importantly about what works for building life-long spanking relationships.
If you have a clue, or if you have successful friendships, you know, kindness and politeness go a long way. Also, you know, respecting others' boundaries.