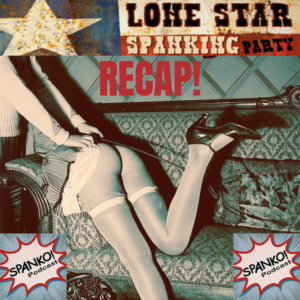 Episode Resources
Links referenced in this episode contain adult material.

Lone Star
Spanking Party
Recap LIVE!
Our Spankoholics recap their experience at the Lone Star Spanking Party 2021. This episode was recorded from a Live event on our OnlyFans page where we took some of their questions, told stories of our experiences, and demonstrated some of our new implements Live and On Camera!
Listen as we regale you with stories of all the excitement, the fun, and of course the spankings of our first national party (as a podcast, and for a few of us)!