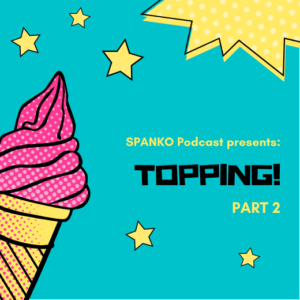 Episode Resources
Links referenced in this episode contain adult material.
These are not paid endorsements.
Topping, pt. 2
The gauntlet continues!
Join our guests from MDSS: BetterOFFKinky, MotownCouple, and Bumism, as we continue our discussion of Topping in Spanking.
Find out our Tops' topping preferences
(spoiler: it involves communication and trust).
Find out our Tops' dislikes
(it may surprise a few brats).
And discover how these sadists allow themselves to be comfortable with making a bottom cry, whimper, and whine.