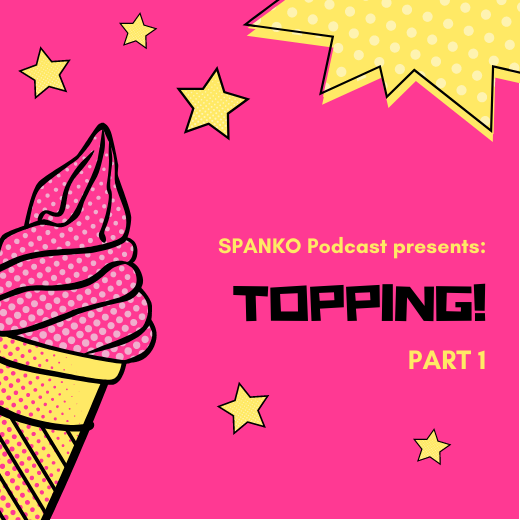 Episode Resources
Links referenced in this episode contain adult material.
These are not paid endorsements.
Topping, pt. 1
The episode you've been asking for has finally arrived!
Join your favorite Spankoholics and some of their friends from the Metro Detroit Spanking Society (MDSS) as they discuss, [insert trumpet fanfare] Topping.
Is Topping in Spanking something you can learn? Are the best Tops born that way? What do new Tops need to know? What do Tops get out of spanking anyway?
Answers to these questions and a lot more happen as our brats plan to "gauntlet" the Tops with a barrage of your questions in this two-part episode.