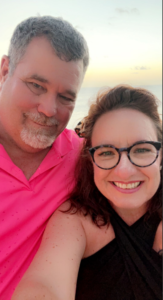 Episode Resources
Links referenced in this episode contain adult material.

DDlg Couple Monte and Pam, pt. 2
Are you a little wondering what it would be like to find her daddy and live her dream life?
Join us as we continue to interview the most delightful DDlg couple. Find out more about their evolution in their relationship, find out all the ways Monte spoils his little girl, what they enjoyed at Lone Star Spanking Party, and hear their advice on enjoying the kink scene and feeling fulfilled.
In case you missed it, part 1 is available here.