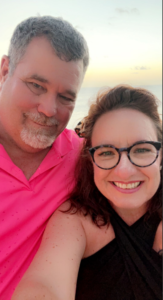 Episode Resources
Links referenced in this episode contain adult material.

DDlg Couple Monte and Pam, pt. 1
Are you a little wondering what it would be like to find her daddy and live her dream life?
Join us with Monte and Pam as they share their journey AND their happy life style with us. Their joy is infectious!
Pam is truly a lucky gal and Monte is a true gentleman. It's wonderful learning how their life progressed and it just keeps getting better and better! Totally endearing.