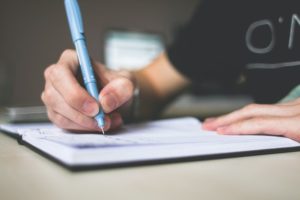 Alternative Punishments, pt. 3
The Spankoholics discuss a handful of alternative punishments but mostly the absolute waste of time that is line-writing!
Though essays may be a comparable punishment, the women in this crew don't believe it's as tedious as line writing. YUCK!
We don't need to work on their penmanship, we are in an era that's far more advanced than the typewriter people!
Get with the times!
A Note to Our Supporters:
Due to some changes at SubscribeStar.adult, we will be moving from their platform. We thank you all for the generous support and will will keep everyone informed of our new home when we find one.
This DOES NOT affect the podcast in any way, only our Bonus Content.