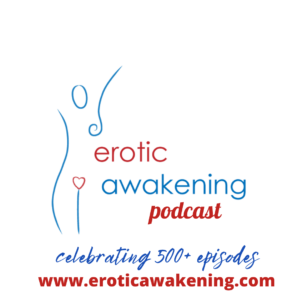 Episode Resources
Links referenced in this episode contain adult material.

Getting to Know
Dan & Dawn
Join the Spanko! Podcast for ourr first ever collaboration!
Veteran podcasters Dan and Dawn from the long-running kinky podcast, 'Erotic Awakening,' share their experiences with content creation and of course, spanking!
Make sure to check out eroticawakening.com/podcast and hear Dan & Dawn turn the tables and interview the Spanko! Podcast crew.
It gets spicy!
Our New Merch Store
(as mentioned in the episode):
https://www.spankopodcast.com/store/
Please Subscribe to our new Patreon Page. https://www.patreon.com/spankopodcast