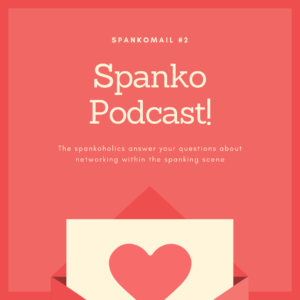 >
Episode Resources
Links referenced in this episode contain adult material.
These are not paid endorsements.
SpankoMail #2
The spankoholics read your emails and answer your questions!
How does a brand new spanker start in the scene?
How does one network within the spanking community and find parties?
How does communication affect your spanking relationships?
Join for another exciting episode of SpankoMail!